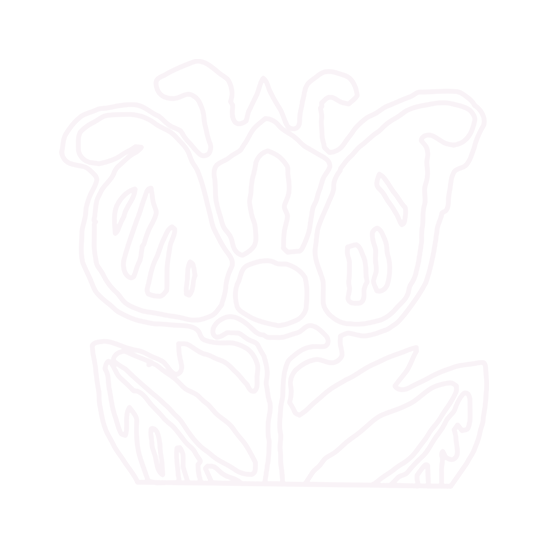 Embroidery
Embroidery is a timeless art form that has been passed down for generations. At ANNA LED, we understand the value and beauty of nature, which is why our embroidery designs are inspired by the natural world around us. Each stitch tells a story and brings a unique touch to our sustainable and eco-friendly clothing brand.
We deeply value the craftsmanship and skill that goes into every piece of embroidery. That is why we take pride in the fact that all of our embroidery is handmade, ensuring that each piece is unique and of the highest quality. We believe that slow-fashion is the way forward, and we encourage others to join us in our mission to promote sustainable and ethical fashion practices.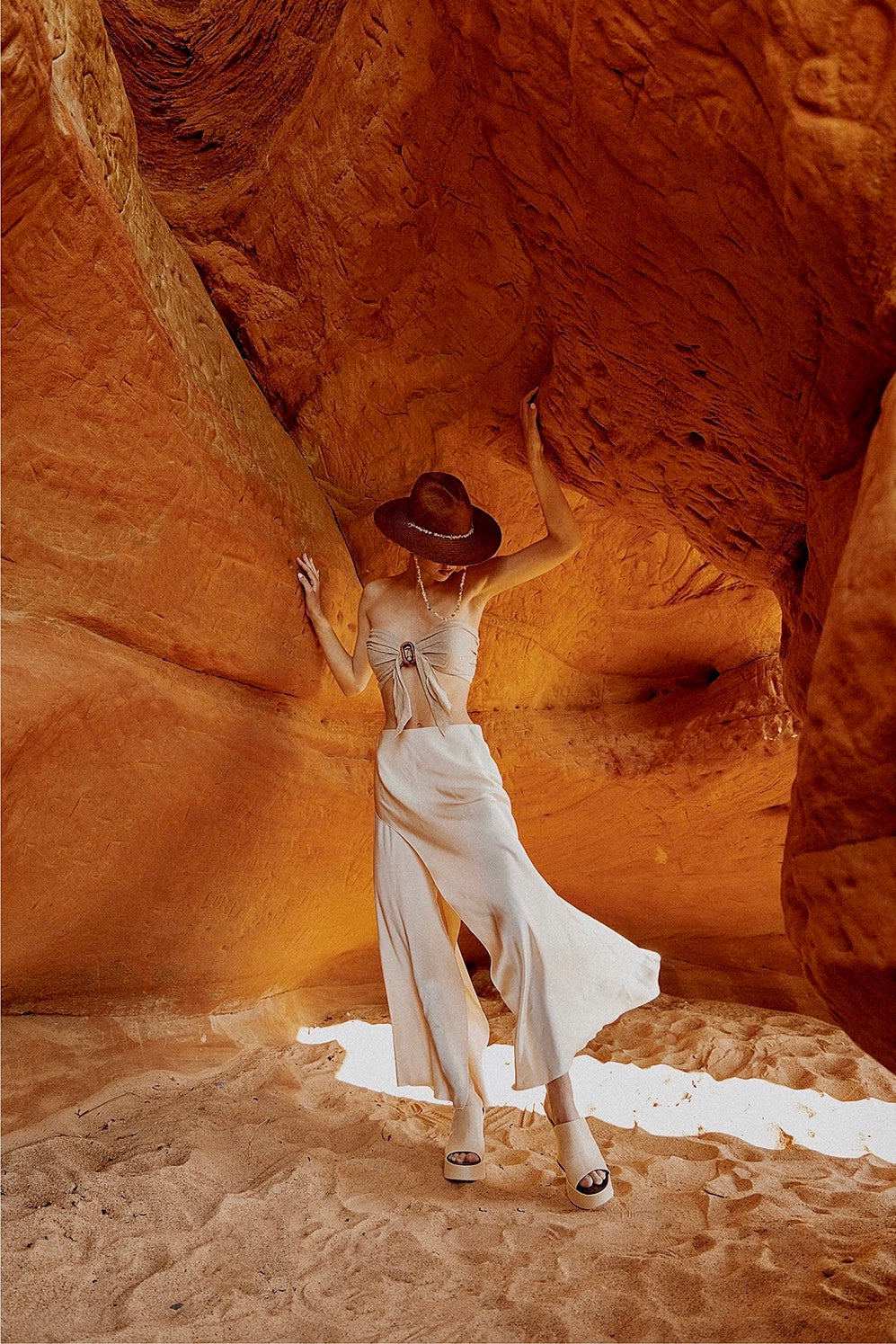 1. TREE-CUT:
Design that holds a special place in our hearts is the tree-cut embroidery. This design represents the lifetime of a tree and the importance of sustainability. We believe that every decision we make as a brand should be made with the environment in mind, and this embroidery serves as a reminder of our commitment to preserving the natural world for generations to come.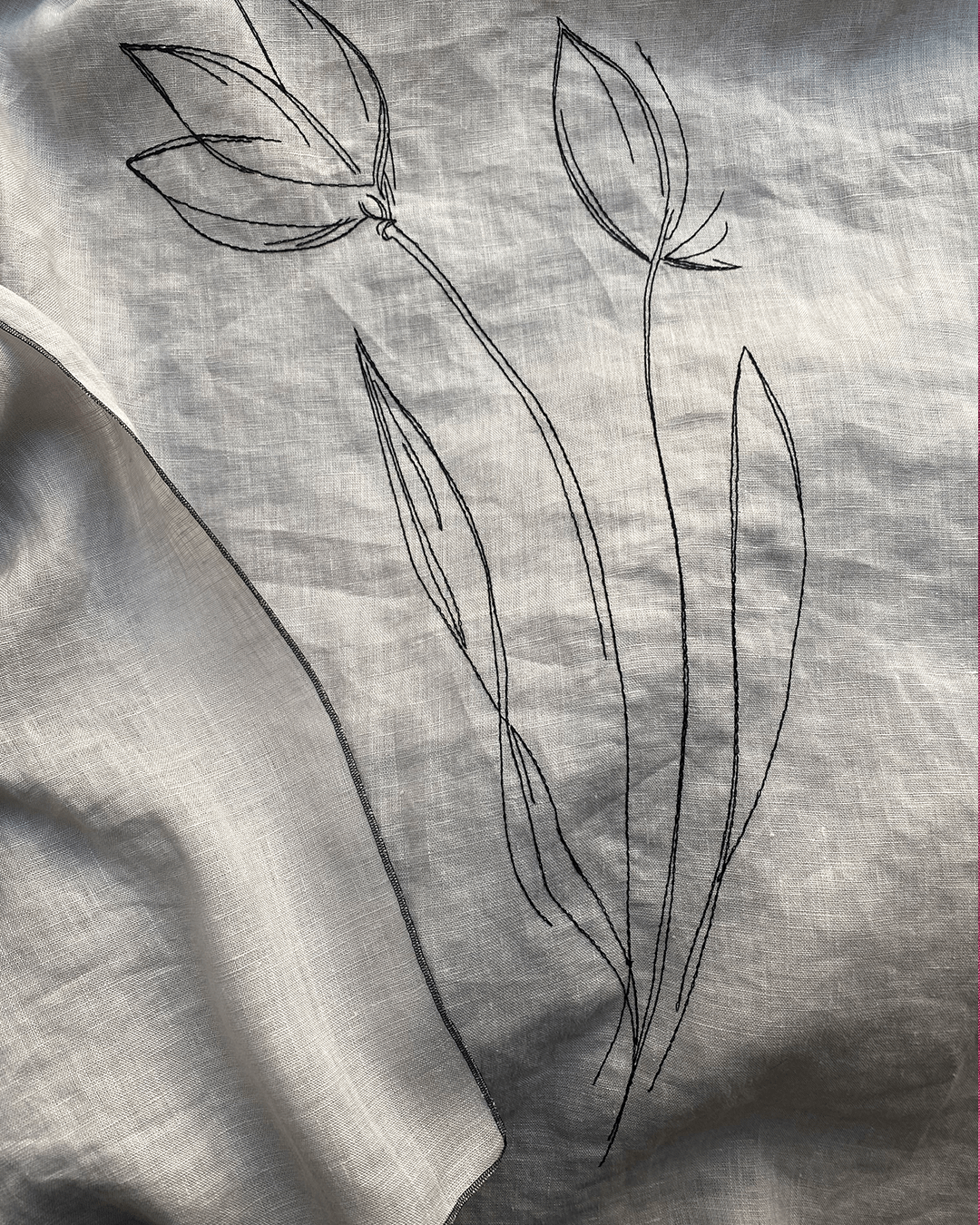 2. TULIP:
One of our most beloved embroidery designs is the tulip, which symbolizes new beginnings and rebirth. The delicate petals of the tulip are captured in our embroidery, adding a touch of beauty and elegance to our clothing. The tulip embroidery design is a timeless classic that never goes out of style. Its symbolic meaning of new beginnings and rebirth makes it a cherished addition to any wardrobe, and its delicate beauty and elegance ensure that it will be loved for generations to come.
3. IRIS:
Finally, the iris embroidery is our brand logo, and it holds a special place in our hearts. The iris is a symbol of hope and faith, and it represents the growth and evolution of our brand. It is an intricate and beautiful design that captures the essence of our brand philosophy.
At ANNA LED, we take great pride in our embroidery designs. Each stitch is carefully crafted with love and attention to detail, resulting in unique and beautiful pieces that truly stand out. We believe that our embroidery is a reflection of our values as a sustainable and eco-friendly clothing brand, and we are committed to creating designs that not only look beautiful but also serve a greater purpose. 
We invite you to explore our collection and discover the beauty and elegance of our embroidered pieces. Each design is a celebration of nature and our commitment to preserving it, and we hope that our embroidery will inspire you to make more sustainable and conscious choices in your own life. We believe that our commitment to sustainable and ethical practices, combined with our beautiful and intricate embroidery designs, sets us apart from the rest. We invite you to join us in our mission to create a more sustainable and conscious world through the beauty of embroidery.
EXPLORE OUR PRODUCTS